But now might be the moment for the bootstrapped pet GPS to startup to be bolder
Tractive is an Austrian company making GPS tracking and activity monitoring devices for dogs and cats, and has grown to more than 300,000 paying users and a staff of 100 without any really big VC investment rounds. It has taken some funding from Monkfish Equity and 468 Capital, but more on an informal basis. "We have never made a pitch deck or done a formal VC round," says Michael Hurnaus, cofounder and CEO. Growing slowly — "the Austrian way" — has been a deliberate tactic.
This may be about to change. As Tractive starts to expand beyond Europe (it launched in the US and Canada in July) it may be time for the company to consider taking on VC funding to supercharge growth.
Sifted caught up with Hurnaus to find out more about the company's plans.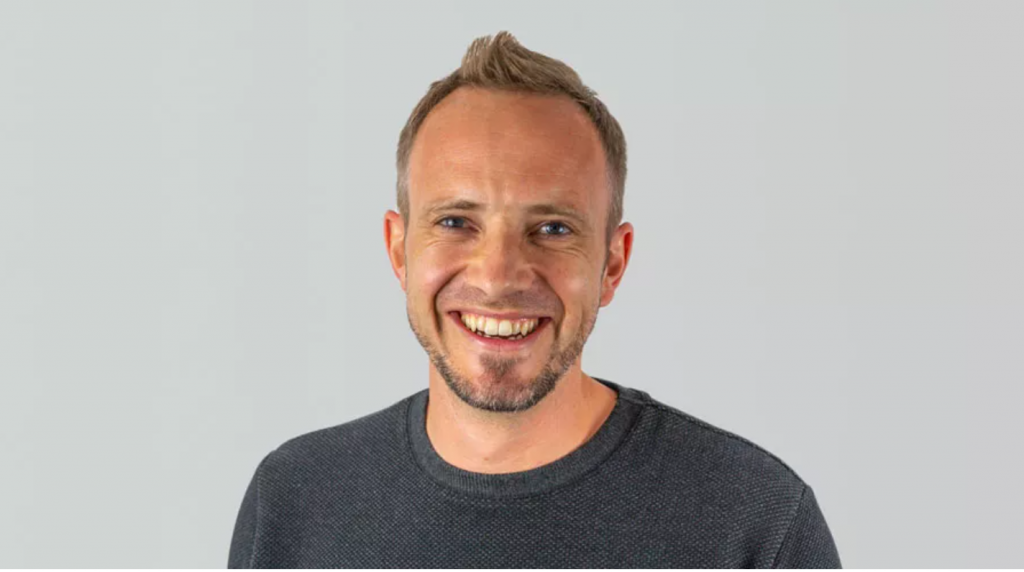 What led you to start Tractive?
I had worked in tech in Silicon Valley for many years, at Microsoft and then Amazon, but the idea for Tractive came to me one day when I was helping a friend look for his dog, which had escaped. It seemed crazy to me that there wasn't a single tracking device on the market to help with this situation — this was in 2012.
I had some experience of working with GPS, and I found two PhD students in Austria who were willing to work on the project. I quit my job at Amazon, flew back to Austria, and that was it.
How did you fund the company?
The founders of Runtastic, the mobile fitness company bought by Adidas for €220m, were good friends and they were early shareholders, putting in a modest amount. We also raised €100,000 from business angels — that is the sort of amount that almost any startup can get if it is showing traction.
"We always wanted to do this in the Austrian way, without taking VC money and growing sustainably."
We didn't need a lot of external financing because, with our subscription model, people pay for a year or two in advance for the service, so we have the money upfront. We always wanted to do this in the Austrian way, without taking VC money and growing sustainably.
Rolf Schromgens, the founder of Trivago invested with his investment entity Monkfish Equity after I met him at a business event, but we have never done an actual VC round, we've never pitched to investors in that way.

What about taking VC money in the future?
The traditional way of growing has served us well so far. We have tried to generate revenue from day one and expect to be a cash flow positive business very soon. So even the coronavirus pandemic did not make us worry about the business. We even hired twenty more people and are now a team of 100 'paw'-ssionate, international employees all based in Austria.
"We haven't a big VC funding round because we didn't have a way of spending the money wisely."
Up to now, we haven't wanted to take a big VC funding round because we didn't have a way of spending the money wisely. Now we understand the European market and could expand further. We are evaluating whether a growth round would make sense for us.
You have grown to 300,000+ paying subscribers mostly by word of mouth. Will you be spending more on marketing in the future?
We took the view that if the product was good enough it would speak for itself. We have used Facebook and Google ads that we measure, but now for the first time we are looking to move outside of that, working with people like Martin Rutter, the famous German "dog whisperer", as well as with "petfluencers" — pets that have their own highly popular social media channels.
What has been the hardest thing about building Tractive to this stage?
Building the hardware. GPS tracking as such is not rocket science anymore, however, scaling the product down to the size appropriate for cats and dogs, gets exponentially harder. This is the reason why several well-known brands that tried to enter the market, have disappeared quickly. Technically speaking we are building a smartphone without a display, that weighs in at 28 grams.
"GPS tracking is not rocket science but scaling the product down for cats and dogs is hard."
What advice would you give someone starting a pet tech startup now?
Get connected, talk to others. The world of pet tech startups to this day is fairly small, compared to many other industries. I assume the main reason here is that many of the large key players in the pet world fear the digital world. While they know they have to make a move at some point, many are afraid of making the 'wrong' bet and rather try to incubate projects in-house.
What is your goal for the business — how big could this become?
We want to continue to build our profitable business in a healthy and sustainable way and continue to innovate in our field to continue to stay in our market-leading position. In our biggest market Germany, 9 out of 10 dog owners don't even know the product category of GPS trackers for cats and dogs. We just launched in the US and Canada in July and currently have 90% of our customers in Europe. That shows me that there is still enormous potential in our segment.
Why do you think we haven't seen a pet tech startup make it really big in Europe yet? Do you think this situation is likely to change?
It depends on what we consider pet tech, but Europe certainly is a decade behind on seeing the value of digital in the pet space. This becomes apparent when you look at the online and offline pet retail landscape and how it compares to the US market. There will a huge shift coming, that — based on pet data — will serve customers and ultimately their dogs and cats better. Don't underestimate Amazon in this game.
"There will a huge shift coming. Don't underestimate Amazon in this game."
Overall it seems that just in the last 2 years pet companies from various verticals — retail, pharmaceutical, pet food, insurance etc… become aware of what is happening and are trying to get into this game. Purina's acquisition of Tails.com is a great example of that and gives hope to many entrepreneurs out there who are just starting a business in the pet space.
This article first appeared in our monthly Unleashed Pet Tech newsletter, a collaboration with Purina Accelerator Lab. All content is editorially independent. Sign up to our newsletter here to keep up to date with the latest goings on in the European pet tech industry.